Archery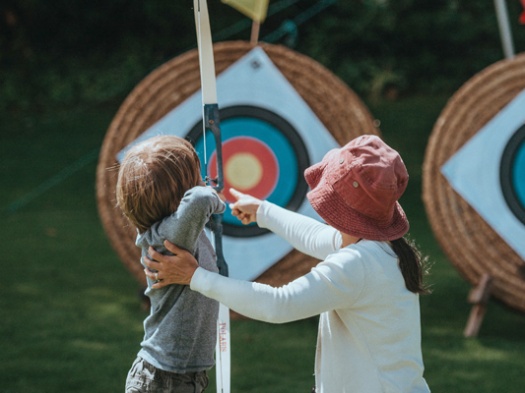 Find your balance, pull, and focus on the target - that's what archery is all about!
Fun and excitement with your friends and family. Challenge your friends and put yourself to the test.
We offer two hours dedicated to this fantastic sport in a unique setting. At our Croviana base within the protected area of Ontaneta, recognized at European level, with the assistance of an instructor, you'll learn the rudiments of this fascinating activity and have lots of fun at the same time.
It's suitable for people of all ages who want a change from everyday life, are on the lookout for something new and love sport. To make sure you stay safe, we begin with an introduction by a professional, before going out into the field. We supply everything you need (bow, arrows and protective equipment). 
Suitable for children (minimum age 5) and adults
How does Archery activity works?
meeting in reception at the time established during the booking, for registration and payments
transfer (by yourself) to the archery area 
practical lesson 
beginning of the game!
CLOTHING TO BRING FOR ARCHERY
clothing suitable for the season
EQUIPMENT PROVIDED BY CENTER FOR ARCHERY
Information
Recommended period: from May to mid-September
Suitable for: > 5 years
Duration: 2'h preparations included
You might be interested also in: