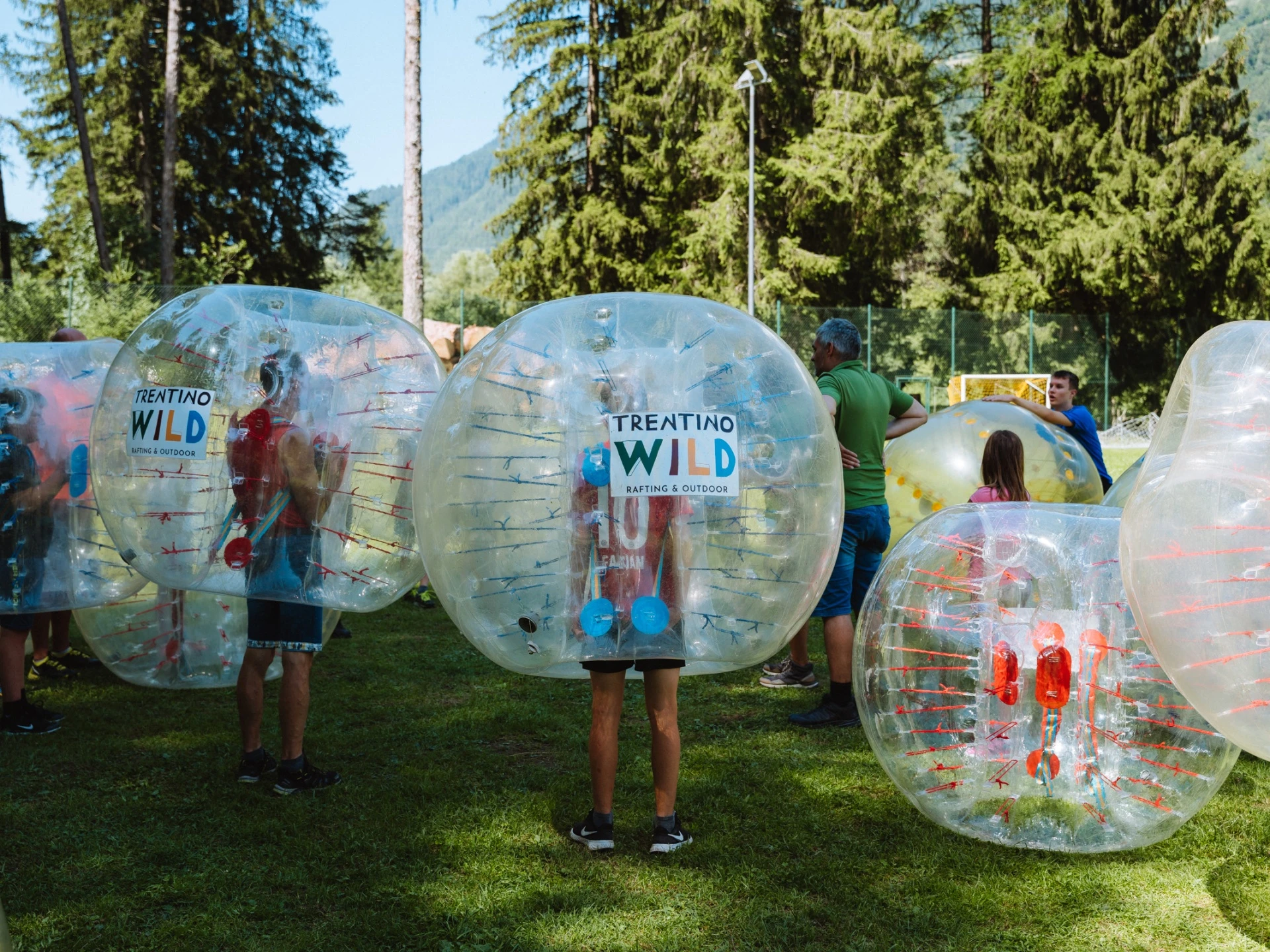 Bubble Football: the outdoor game novelty in Val di Sole
Football is the most popular sport in the world because all you need in order to play it is a ball. And then there is bubble football, where there are only balls on the field! It resembles football, except that the players themselves are inside giant transparent spheres that allow them to collide and perform unimaginable stunts.

It will feel like being in a pinball where you and all your friends will be bouncing instead of the ball.

Bubble Football is an original idea to have fun together.

You can practice Bubble Football in our base in Croviana, where you will find large changing rooms, two grass soccer fields, a paintball field, a bar (our Paintbar), barbecue spots and a place to relax by the side of the Noce river.

What else do you need? We await you for the funniest activity for the summer!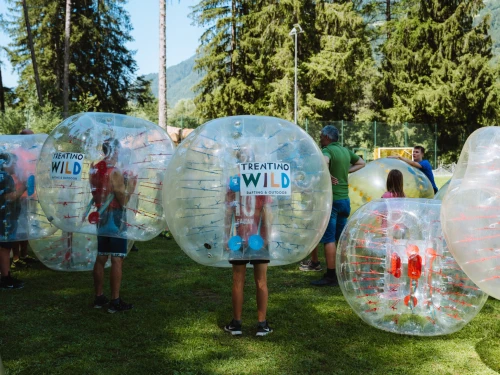 Recommended for bachelor parties
The very latest thing
Bubble Football, an original idea for spending your free time and a great alternative to the gym, to keep fit while having fun! You'll be overwhelmed with laughter and fun! It is ideal for bachelor parties and birthday parties.
Suitable for
bachelorette party, family, teenagers, teambuilding, groups


Bubble football in Val di Sole, Trentino:
What you need to know before the experience
A crazy activity to have fun together . Ideal for bachelor and bachelorette parties, birthday parties, team building or a fun time among friends.
Bubble soccer is an alternative soccer, where all players are inside giant transparent bubbles.
The activity can take place even if it rains!