Address
Via de le Ovene 1, 38027 Croviana (TN)
GPS: 46.337225 N; 10.904887 E
The Croviana base is located in the village of Croviana, between the historic village of Malè and the village of Monclassico - Dimaro. It is easy to reach by car, by train with the Trento – Malè line at the Croviana stop, by bike along the cycle path and by coach (big parking area available).
Near the beautiful Museum of Bees, it is possible to discover the fascinating biotope area, with many animals and insects typical of our alpine ecosystem.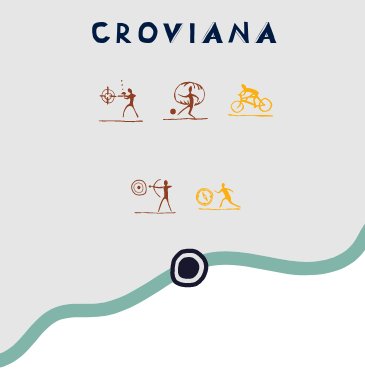 Activities
Many adventures start at the base of Croviana. There is one of our two paintball grounds, our Paint Arena for enjoying colorful battles!
Here you can practice archery but also play bubble football, guaranteed fun!
Croviana is also one of the starting points for canyoning, trekking, nordic walking and MTB!
After that, enjoy and relax at our Paint Bar.
History
The town of Croviana has been a touristic destination since the 18th century and here we funded our base many years ago.
It has grown throughout the years and now is the perfect place for cyclist to stop for a break at our bar, enjoy a walk around the biotope, or start your outdoor activities.
Services
There are changing rooms with showers and toilets available for our guests.
The PaintBAR is open on the weekend in May and June and full time in July and August. Snacks, drinks, coffee, everything tastes better in the shadow of the beautiful trees and with the relaxing sound of river Noce in the background!
Free parking area, from where you can start your adventure: long walks, bike rides on the Val di Sole cycle path or rafting!
Sport fields
We have a five-a-side football pitch, a paintball arena, and lots of pristine vegetation by the river!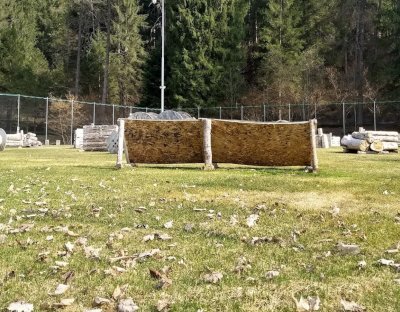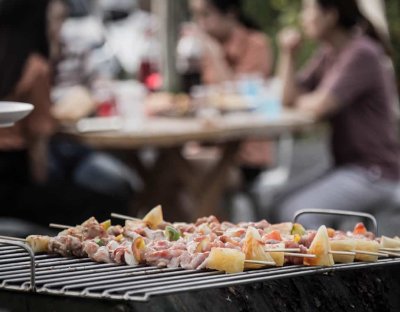 BBQ Area
Croviana is a place where to meet, have fun, party and grill! Our barbecue area is available for your summer nights with fun, music and local food. Try our "BBX Box" service by Trentino Wild: with the "we take care of everything" formula, we bring everything you need, you just grill, eat and enjoy!
Discover our offices in Val di Sole
The three main offices make Trentino Wild the largest rafting and outdoor center in Italy and the most complete for its offers of activities in nature!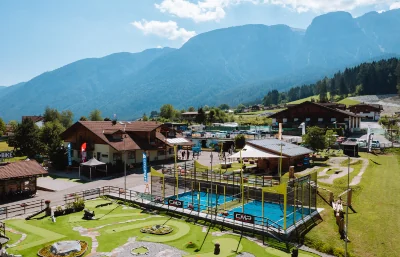 Dimaro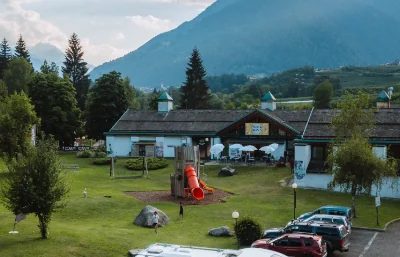 Caldes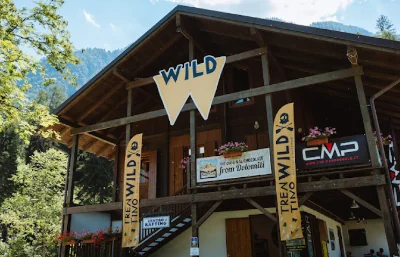 Croviana