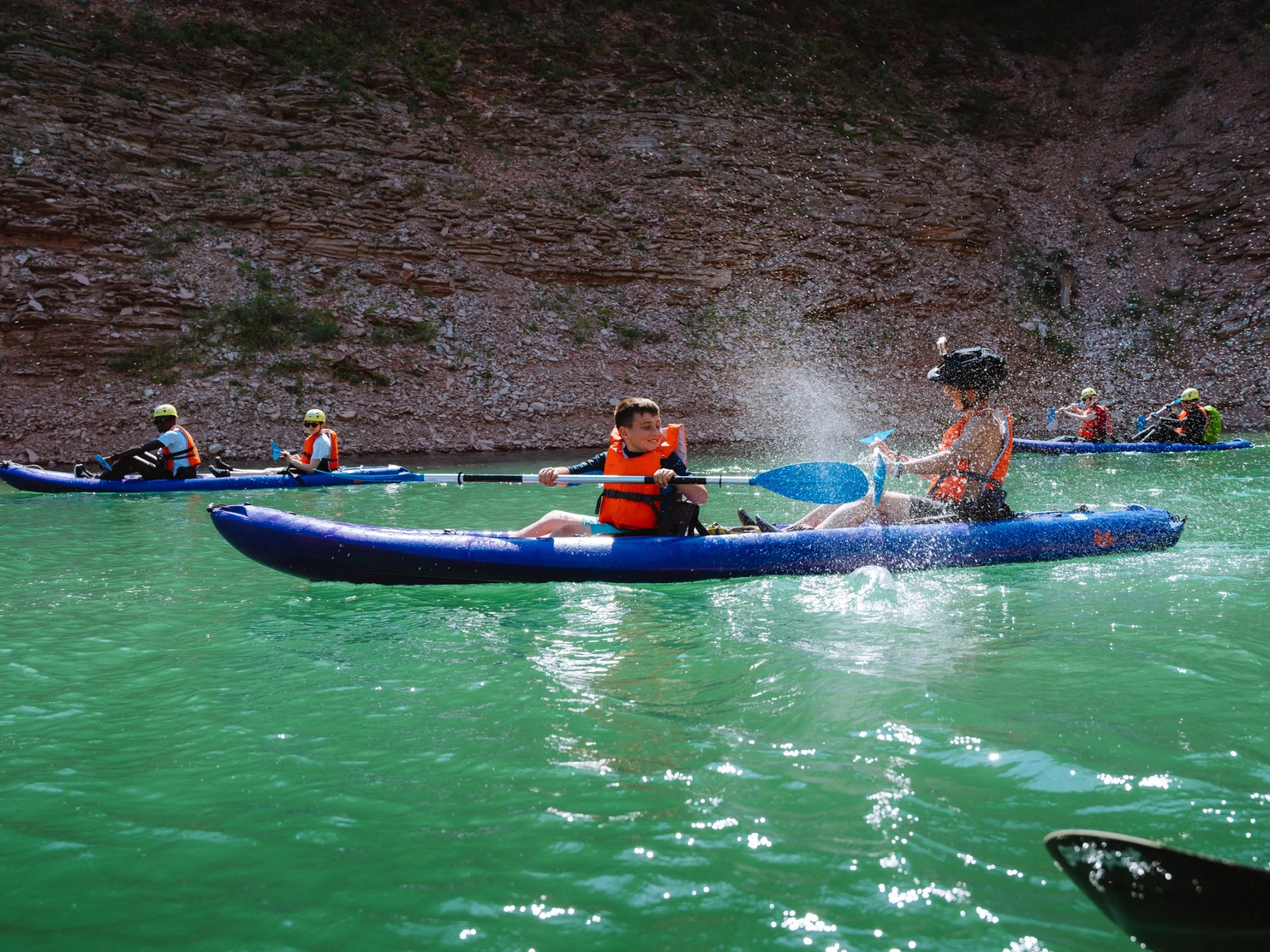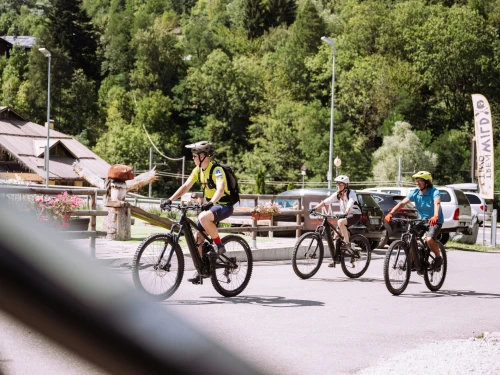 Learning while having fun
Il piacere della scoperta della nostra valle in sella a una MTB
MTB activity that includes the bike rental + instructor service, for a truly unforgettable cycle path on the Val di Sole! Stages of cultural interest will be the icing on the cak
Suitable for
family, children, teenagers, groups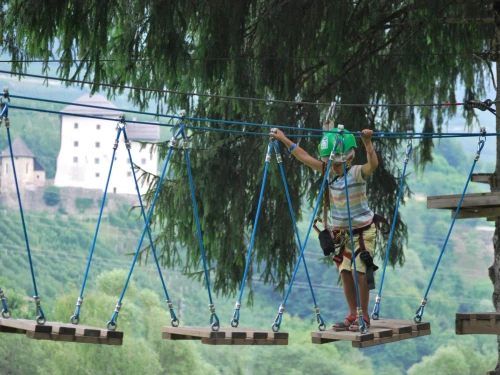 Learning while having fun
Emotions for the little ones
Immerse yourself in the trees among lianas, bridges and pulleys! An ad hoc experience designed for the little ones and their families. Everyone can experience the thrill of being suspended in nature.
Suitable for
family, children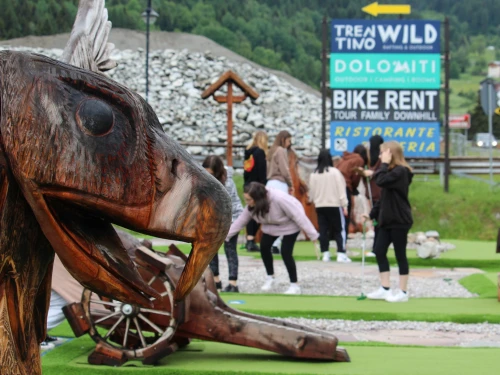 Learning while having fun
Metti in buca i tuoi pensieri con una mazzata
The first minigolf course in Val di Sole, like a real golf course. Nothing compared to normal minigolf on a platform, here you play real golf! An unique activity in a special context, between the relaxation bar area and the activities of the Trentino
...
Suitable for
family, children, teenagers
Length
1h e 30 min per 12 buche circa Tempo massimo: 2h


Family in Val di Sole, Trentino:
What you need to know before the experience