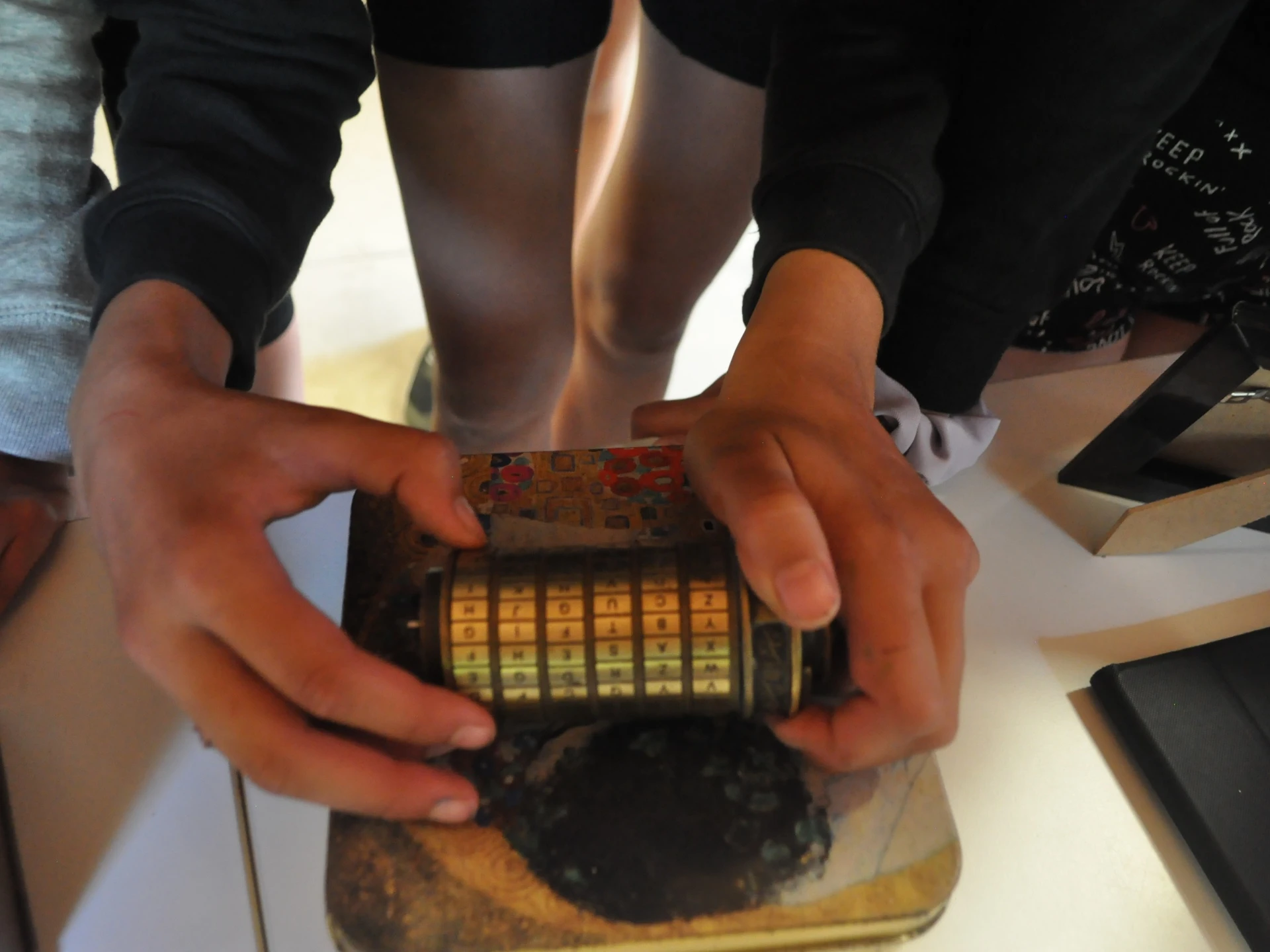 Trova gli indizi, risolvi gli enigmi e salva il pianeta da una temibile minaccia ...
The outdoor escape is a group activity, combining tests of skill, cunning and intelligence along with physical and ingenuity tests.
A unique course of puzzles, pitfalls, trials... built by professionals in the field to make the gaming experience 100% fantastic. You will have to find clues, solve puzzles and link them together; face physical tests of courage and much more.
To participate, you need to be a group of at least 6 people.
A really fun game recommended for groups of friends, bachelor and bachelorette parties, and companies who want to do a different team building and a unique experience that only through the group will you be able to overcome the various puzzles that will come your way.
There are two game modes: one for kids and one for adults. The youth format is also ideal for school groups, parishes and associations.
Suitable for
bachelorette party, bachelorette party, family, children, teenagers, teambuilding, groups
Period
From April to September
Book now!
Adult
(+18 years old)
45.00€
child
(10-12 years old)
45.00€
Kid
(14-17 year old)
45.00€
Choose date and time
Next departures
Below are the next free rounds where you can go on an adventure! I'm searching...
Ci si trova all'ufficio di Caldes, per l'attività è richiesta la prenotazione.
Dopo aver compilato il modulo in ufficio i nostri ragazzi vi daranno le informazioni
Sarete accompagnati da un nostro esperto durante tutta l'attività: attenzione, non vi potrà aiutare … ma forse se salverete il mondo alla fine lo ringrazierete…
WHAT TO BRING FROM HOME:
Appropriate clothing for the season;
Lightweight sneakers or hiking shoes;
EQUIPMENT PROVIDED:
Everything you need to play...
Who will play will find out...
No special requirements needed, just a strong desire to save the world!
Our Rafting Centre Val di Sole has over 40 years' experience in organising outdoor activities and extreme sports in Trentino Alto Adige. Our instructors are experienced and trained guides: safety is 100% guaranteed.
The activity can be carried out in any weather conditions.
Other activities that may interest you