Address
Località Le Contre, Via alle Còntre 2, Caldes 38022 (TN)
GPS: 46.361568 N; 10.943541 E
The base of Caldes is located in Località Contre di Caldes, in the medium-low part of Val di Sole. Our facilities are located on the right side river bank and benefits from plenty of green vegetation. The place can be reached by car, by bus, by cycle path and by train with the "Trento-Malè" line at the stop in Caldes.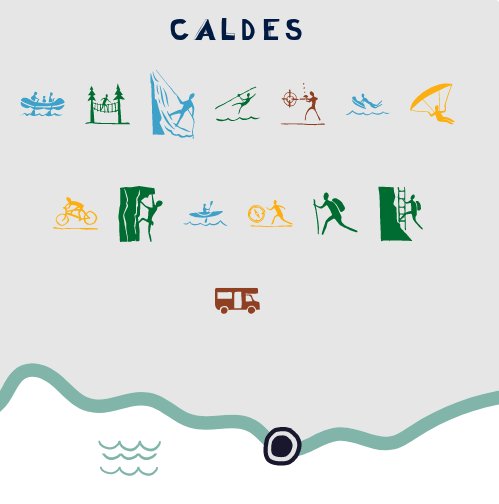 Activities
At Trentino Wild Village in Caldes solutions are endless! Rafting, hydrospeed, canoeing and kayaking, canyoning and tarzaning, MTB rental and guided tours, adventure park in the trees, indoor boulder climbing wall, paintball arena, training courses and orienteering!
History
The Caldes Center was born in 1993 to host the Canoe and Kayak world championships on the Noce river and subsequent editions of Italian championships and world canoe downriver cups. Its link with the river and the territory is very strong! Over the years the Center has grown, expanding its offerings and becoming today ... one of the foundations of our Tribe! Trentino Wild Village offers its guests a variety of activities and services that allow them to spend one or more days between activities, relaxation, fun and light-heartedness.
Facilities
There are two changing rooms (one for men and one for women) with showers and toilets.
The reception and offices are always available, bar & fast food serving menus and quick meals with local and genuine products, drinks and aperitifs and unforgettable party nights!
Free parking area, camper parking area, with electricity supply and camper service on request.
A large covered area with stage allows to host parties and events also in case of rain, in order to enjoy the best Val di Sole has to offer even when the weather is not great.
In the covered area there is also a boulder climbing wall.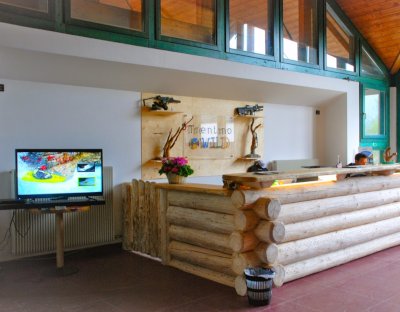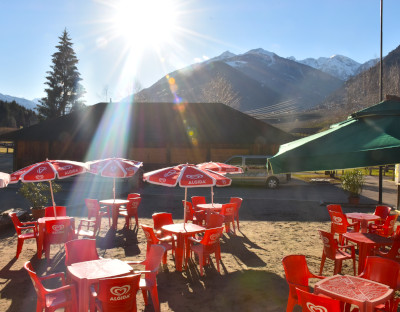 High altitude beach
with tables, chairs, deckchairs and umbrellas, it is the perfect place to relax, sunbathe, share great moments with your friends and families and enjoy the fresh and clean air of Val di Sole.
Outdoor swimming pool: a beautiful outdoor swimming pool is used for the preparatory activities for canoeing and for leisure time in the hottest days!
Bicigrill service
the Autonomous Province of Trento named this area "Bicigrill": a refreshment, bike service and maintenance point for all the bikers riding on the beautiful Val di Sole cycle path. The perfect place to have a quick "pit stop" and cool down in the shadows of the trees of our park.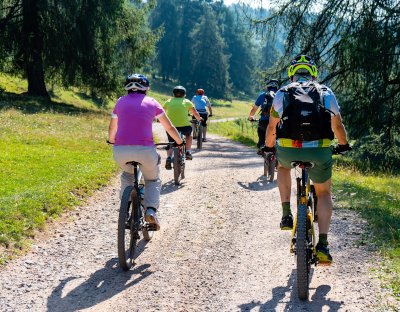 BBQ Area
Is there anything better than a barbecue with friends and family? Whether you bring your own food or let us take care of that, don't miss this unique experience!
Sport fields
we have a synthetic soccer field, tennis court and volleyball court, but also a playground surrounded by vegetation and distant from traffic... an oasis of tranquility for everyone!
Discover our offices in Val di Sole
The three main offices make Trentino Wild the largest rafting and outdoor center in Italy and the most complete for its offers of activities in nature!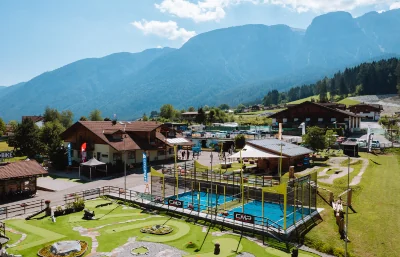 Dimaro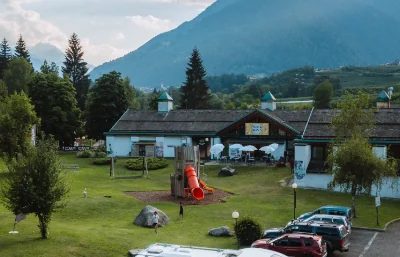 Caldes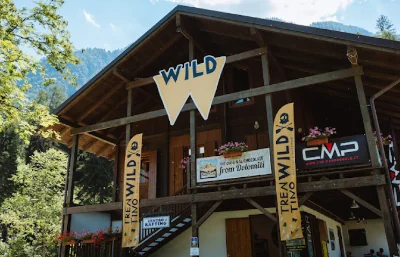 Croviana