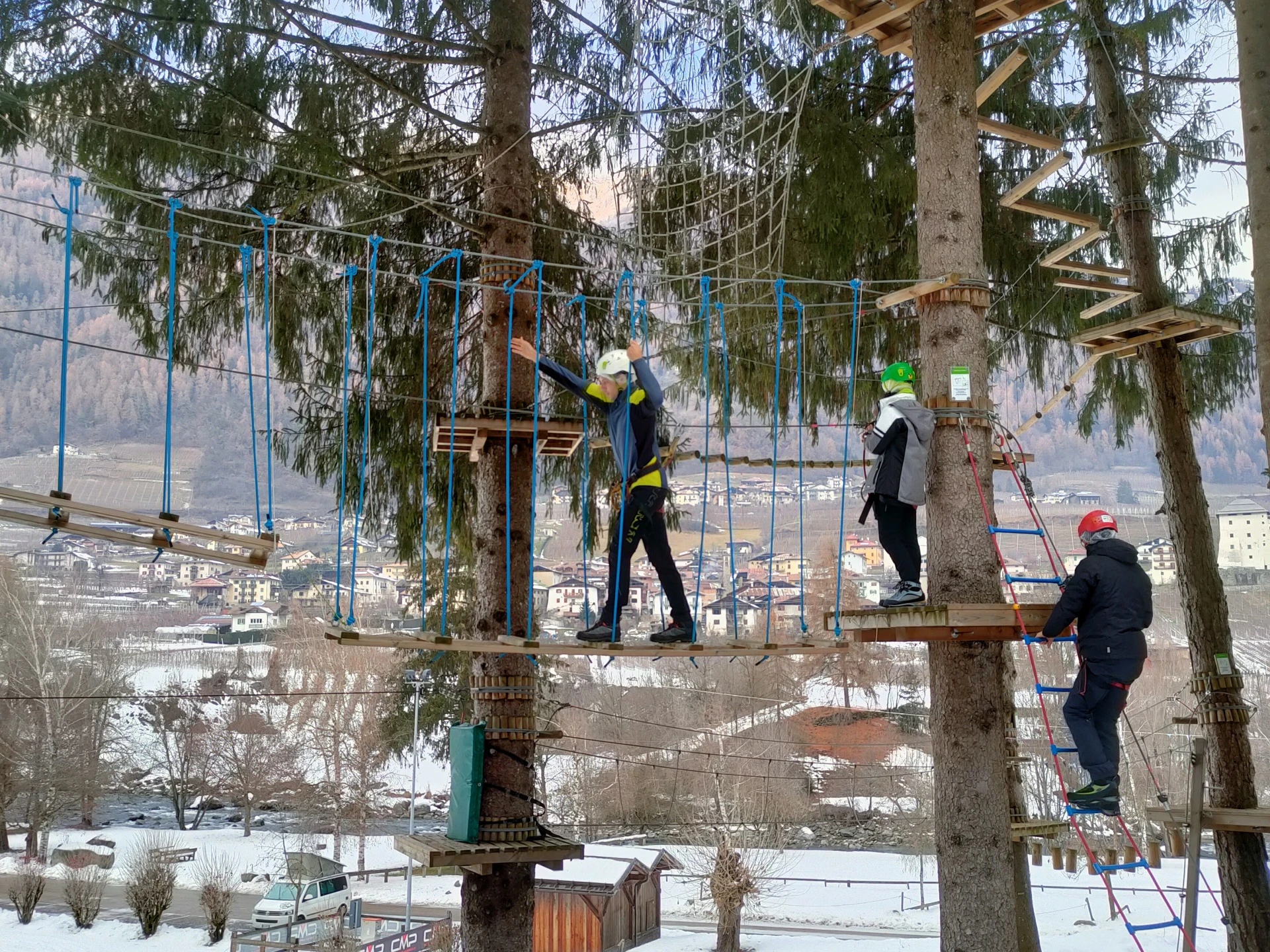 Many names for a single concept: emotions in the trees in complete safety!
A mix of flavours and experiences. Between walks, tasting of typical products, aerial routes in the trees and a visit to the chocolate factory. Fun, relaxation and adventure. A unique experience in Val di Sole with TRENTINOWILD.
Suitable for
family, children, teenagers
Period
from 11/12 to mid-March
Book now!
Adult
(+18 years old)
24.00€
Young
(10-14 years old)
24.00€
Kid
(13 -17 years old)
24.00€
Choose date and time
Next departures
Below are the next free rounds where you can go on an adventure! I'm searching...
A path through the trees with a thousand emotions in the white of our abundant snow
- winter thermal clothing
- gloves, cap/band
- backpack where you can take a second pair of gloves with you
- glasses
- hiking shoes or boots (waterproof membrane boot recommended)
The Rafting Center Trentino Wild Val di Sole di Dimaro has over 40 years of experience in the organization of outdoor activities and extreme sports in Trentino Alto Adige.
Safety and quality always come first. Rely on the Rafting Center Trentino Wild Outdoor Village, for professionalism, quality and experience in the world of outdoor and extreme sports in Trentino.
In case of bad weather we compare with our experienced guides
The photos will be uploaded to the site and sent by email after being viewed.
Other activities that may interest you