Adventure park in Trentino
Just a few kilometers from Trento, in the sunny Val di Sole, the beautiful Trentino Wild Park is an adventure park with more than 70 games and suspended routes!
The adventure park is entirely built with installations on trees, surrounded by the smell of resin and the canopies of the firs and larche typical of Trentino! There are many suspended routes with different heights and difficulty levels, allowing everyone to enjoy: kids and adults can live exciting adventures in total safety, immersed in the untouched nature of beautiful Val di Sole! 
The activities of the adventure park on the trees, also known as "albering" or "rope course" consist in tackling suspended routes (pulley, Tibetan bridges, walkways, tunnels, etc.) between the trees. The Adventures Park Trentino Wild Park in Caldes Val di Sole, is 100% safe: it is  built with a safety system that provides a continuous life line and a "special" carabiner. Once the carabiner is locked it will not open until the end of the route, providing exciting adventures in total safety! 
Adventure park, albering, rope course! 
Many names for one concept: emotions in the trees in total safety!
1 hour for 18€ - 2 hours for 24€ - 3 hours for 40€
All the routes you want in the chosen time!
Hourly rate access to the Adventure Park
Routes of different levels, suitable for all ages
100 % safe park with "LifeLine" safety system
Top quality equipment and professional guides
Photoshoot and Video to buy at the end of activity 
ISO 9001:15 certified company on service quality
First and largest Outdoor centre in Italy
Opening hours
The adventure park on trees Trentino Wild Park in Val di Sole is open every day from mid April to mid September, from 9am to 5pm (time of last access).
Safety
The Rafting Center Trentino Wild Val di Sole has over 37 years of experience in the outdoor activities and extreme sports management in Trentino Alto Adige. Safety and quality come always first. Rely on our professionalism, service quality and experience in the outdoor and extreme sports in Trentino, at Rafting Center Trentino Wild Village.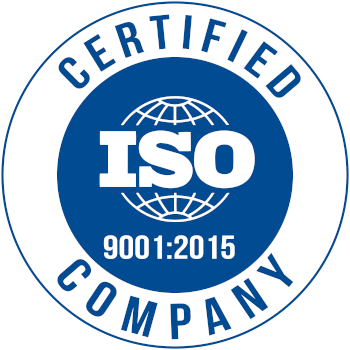 How do the Adventure Park activities work?
Would you like to try our Adventure Park on trees in Trentino? You just have to come to our reception office in Caldes and ask our staff!
Once you fill in the form and get your access, a qualified guide will provide you with the technical equipment and brief you through the rules, how to correctly use the equipment and the proper behaviors. After the initial briefing… you are ready to fly from tree to tree like Tarzan!
Video of your adventure
During the activity the highlights of your adventure will be faithfully captured by our action cameras! And to make the experience truly unforgettable, our reception will be ready to process the video, memory that you can share with friends and family! .
At the end of the activity you can decide to buy the video editing ... so you can relive the emotions of this amazing adventure!
WHAT TO WEAR IN THE ADVENTURE PARK
Sportswear suitable for the season (due to the presence of resin on trees we recommend wearing clothes which can get dirty)
Comfortable shoes with gripping sole (trekking shoes or sneakers)
EQUIPMENT PROVIDED BY THE ADVENTURE PARK CENTER:
Certified harness with two carabiner (one for the life line) and shock absorber
Hygienic cap
Helmet
The park's routes:
The hourly rate access gives you the freedom to choose the routes you like! Choose between the 2 or 3 hours access and pick what suits you best!
GREEN ROUTE 1 KID
minimum height required 110cm, route on artificial structures, for the youngest adventurers, ages 6 and up , with 6 activity stations and entertaining balance games! We recommend parents to accompany their children and consider the 1 hour access ticket.  
GREEN ROUTE 2
minimum height required 110cm, ages 7 and up, with suspended walkways, nets and more... to prove your balance skills! The routes are 2 meters from the ground with 8 stations.
BLUE ROUTE 1
minimum height required 110cm, aerial routes of different difficulty levels, including the exciting zip-line, log walking and hanging ropes. The routes are 3 meters from the ground with 8 stations.
BLUE ROUTE 2
minimum height required 110cm, 7 stations with bungee walkway, barrel tunnel, ropeway, aerial climbing… a fun and entertaining route, great for testing your skills before the higher and more complex ones!
RED ROUTE 1
minimum height required 140cm, 7 stations. The flying kayak is waiting for you! A unique adventure at 8 meters over the ground, with fun activities also for adults!
RED ROUTE 2
minimum height required 140cm, 7 stations in a thrilling route. The biggest adrenaline rush? The crazy Tarzan Jump, a leap into the void will take your breath away! A 70 meters Zip closes this roller coaster of emotions!
RED-BLACK NINJA WARRIOR ROUTE
minimum height required 140cm, 8 stations provide a concentration of pure energy! A U rope bridge, double wall of nets, moving logs bridge, hanging brackets… An adrenaline rush to test your inner "Ninja Warrior"!
ZIP LINE XXL ROUTE
one of the longest Zip lines in Trentino! Just sit in your harness and enjoy! You will fly in the air for 220 meters hanging on the zip line… Scream with joy and pure fun!
You might be interested also in: