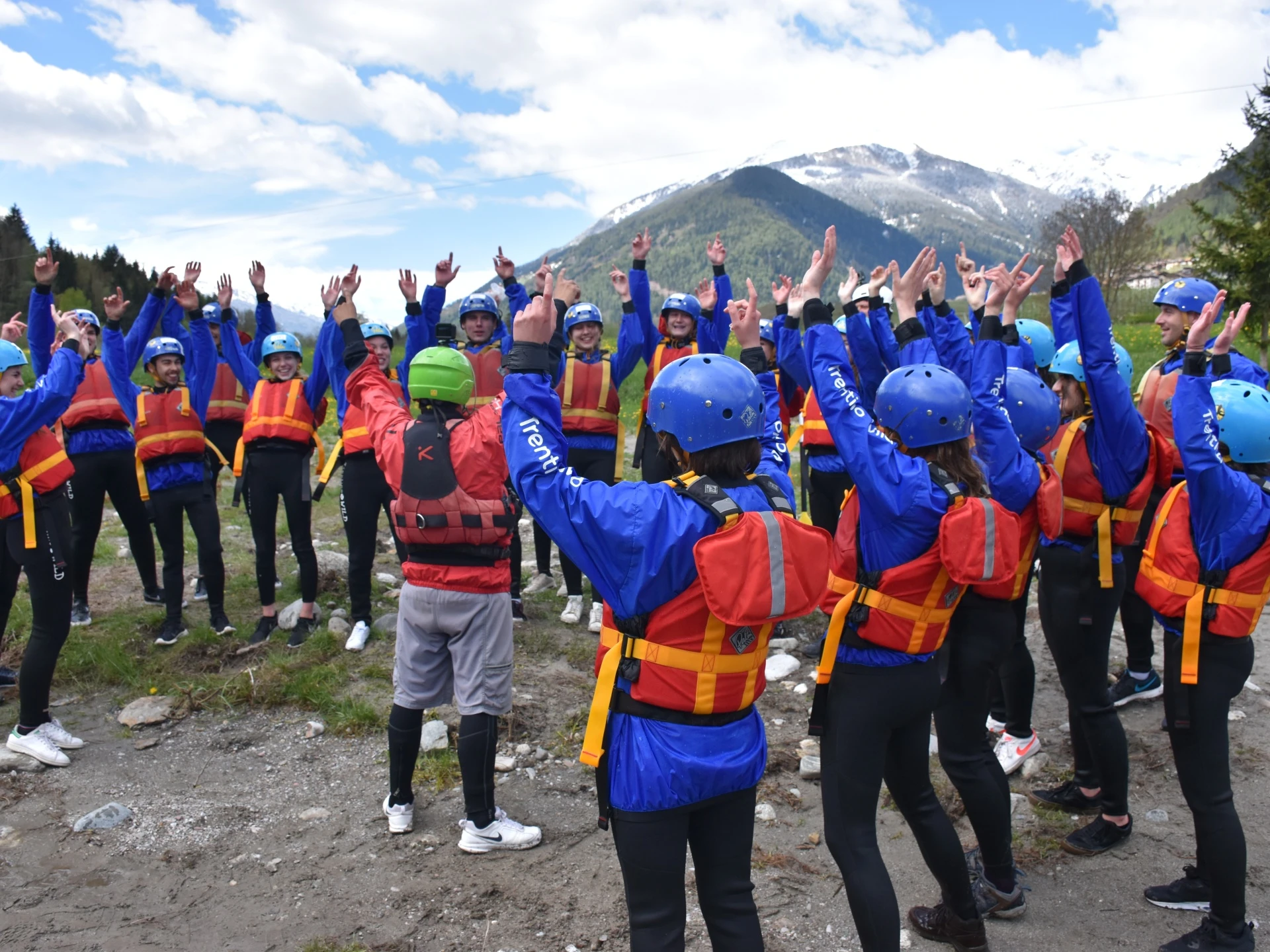 SCHOOL TRIPS 2023-2024: We have lots of ideas for school field trips!
School trips to Trentino for school groups
In our "outdoor classroom" in contact with nature and fellow students.
Sports, culture, socializing ... fun!
Trentino Wild, an ISO 901:15 and Covid Free certified company
High quality of equipment, professionalism and safety at the TOP!
A wide and diverse range of educational and cultural activities to meet specific requests and adapt to the age of the participants.
Customized and shared programs: we can combine sports activities with cultural experiences in the area, programs of all types and for all needs!
Socialization, teamwork, aggregation and integration; the big issues that we face every day in the classroom but that we can concretize through outdoor activities!
School trips of one day or from several days, that we can plan together and engage kids in unique and aggregative experiences!


Activities for schools and groups in Val di Sole, Trentino:
What you need to know before the experience
With us you can create customized trip packages! Activities such as didatic rafting, tree adventure park, visits to museums of wood, of bees; MTB for kids, trekking in the Stelvio National Park, canoeing in the Rio Novella canyon, paintball for kids, climbing for schools .... and even a visit to the very interesting Chocolate Factory in Malè, visits to farms and much more!
Una gita in Trentino sicura, formativa e indimenticabile!
Attività quali rafting didattico, parco avventura sugli alberi, visite ai musei del legno, delle api; MTB per ragazzi, trekking nel Parco Nazionale dello Stelvio, canoa nel canyon Rio Novella, paintball per ragazzi, arrampicata per le scuole .... e ancora visita alla interessantissima Fabbrica del Cioccolato di Malè, visite ad aziende agricole e molto altro ancora!
Il Rafting Center Trentino Wild Val di Sole, con le sue sedi di Dimaro, Croviana, Caldes e Cles, ha un'esperienza di oltre 40 anni nell'organizzazione di attività outdoor e sport in Trentino Alto Adige. Nel corso degli anni, l'organizzazione si è fortemente specializzata nel settore "gite scolastiche" attraverso progetti esperienziali outdoor per la scuola, in cui tutte le attività hanno un risvolto formativo ed educativo. Professionalità, sicurezza e qualità sono sempre al primo posto.