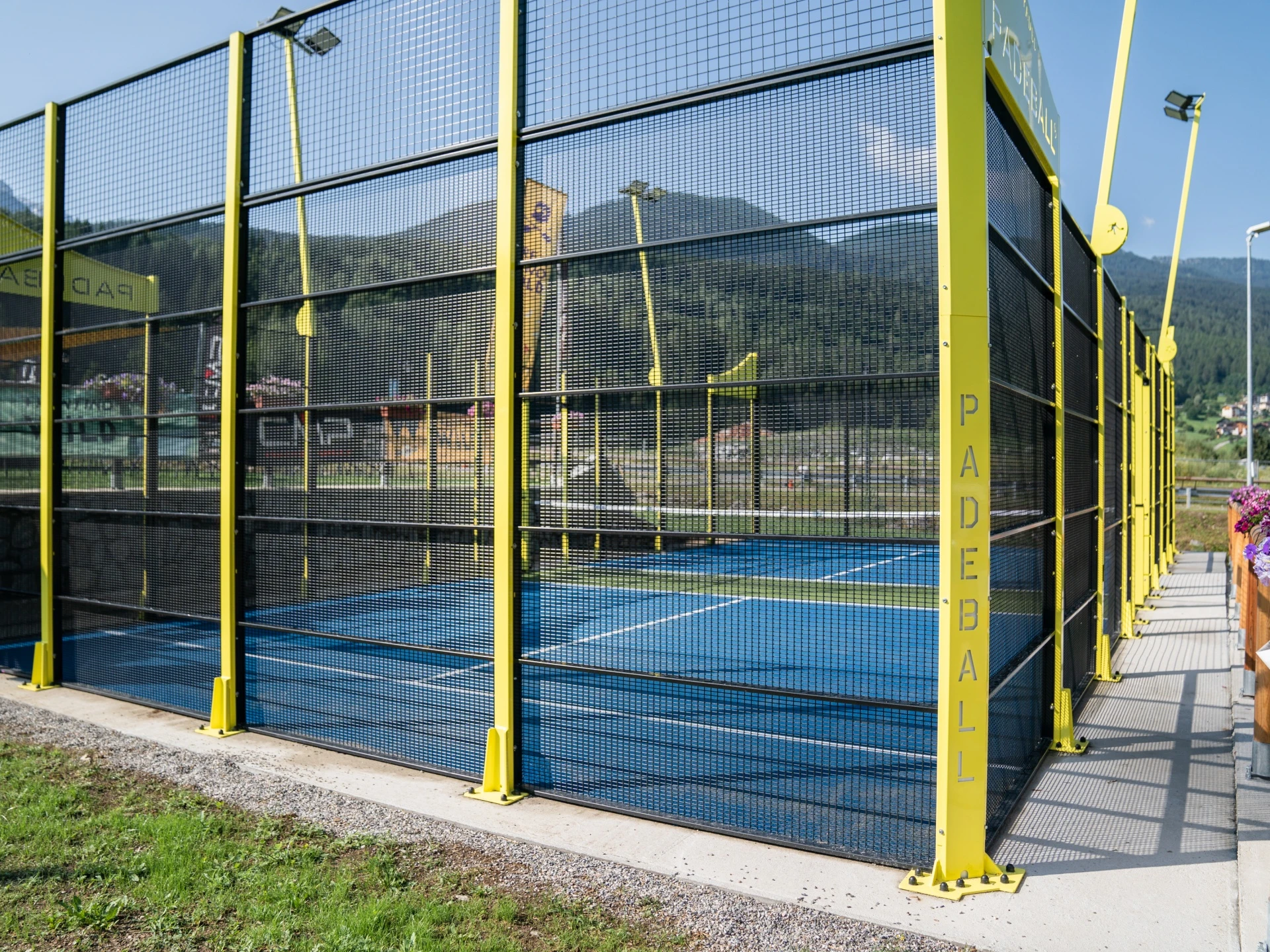 It is the game that is populating, the No. 1 for playerss in Italy, a mix of tennis and squash in a regulation court built with the best products on the market. A real craze--this is thanks to the fact that you can have fun right away without being a tennis player. The court is built with sand and synthetic grass that makes the ball bounce great, at the same time, moving on this surface avoids trauma especially for those with knee or back problems.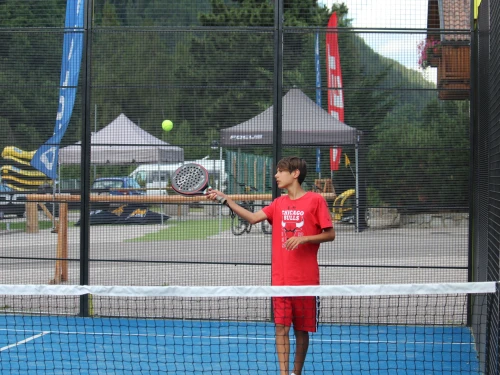 You don't need to be a professional player
Padel, the number 1 game in Italy with the highest number of subscribers !! The first Paddle field in Val di Sole at TrentinioWILD. The best Padel field on the market for a fantastic playing experience. You don't need to be a tennis player: a mix of
...
Suitable for
bachelorette party, bachelorette party, family, teenagers


Padelball in Val di Sole, Trentino:
What you need to know before the experience
We are waiting for you to play at the first Padeball field in Val di Sole, at TrentinoWILD inside the Camping Dolomiti Village!

A mix of tennis and squash, in the 20-by-10-meter court, bordered by special glass designed to respond to the bounce of the ball ... and keep playing! Specific rackets, tennis ball and boom ...!! Let's get the ball rolling!
WHAT TO BRING FROM HOME:
Appropriate clothing for the season and for running;
Sneakers;
EQUIPMENT PROVIDED:
THE RACKETS:
You can use your own rackets or
rent them
from our secretariat at a cost of €2.00 a racket.
Frequently Asked Questions - Padelball
- the rules are the same and you play the same way.
- In padel there is glass around the court where the ball bounces.
- In Padelball there is a rigid wire mesh designed and built specifically to ensure the same bounce factor so nothing changes.
- Field size: in padel it is a 20X10 in Padelball it is an 18X8 What it means: that being 2 meters smaller the game is more dynamic and for many more fun.
1 for safety. Having the iron sides provides much more safety for the players, who by going crashing could break the glass and find a sharp sheet of glass on them. We looked at the tests, asked and ultimately evaluated for a 100% safe field over time.
2 The wind our area in Val di Sole has more and more peculiar weather situations, with strong winds felling plants see Vaja 2018
For this reason, glass can create too much lift.
3 the size we want a field in which multiple activities can be played. Padelball is built to play padel, volleyball, and even soccer-tennis.
Reservation is always recommended, otherwise you may find the camp occupied when you arrive
When booking you can request the rental, of 2 or 4 rackets at the price of 2€ each,in which the balls are included.