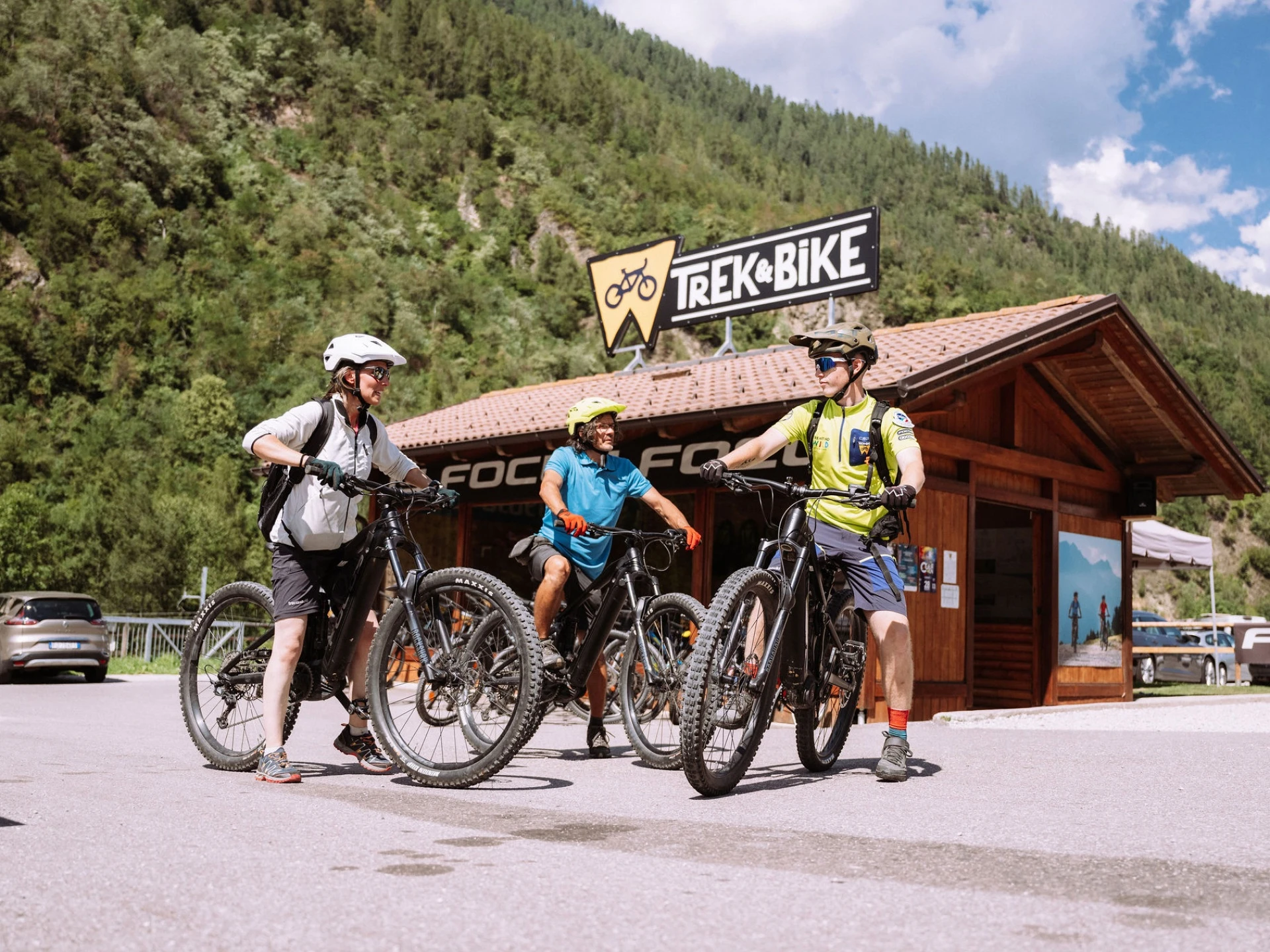 Get in the saddle and learn the secrets of mountain biking with us on our Bike path
We don't claim to know everything...but sure we can give you some right advice!
Are you a young novice rider? Do you already love to venture into single track but need to get more confident? Are you already an experienced rider but want to enter the various bike parks safely?

You are in the right place here!

We offer private or group lessons (maximum 3 people with the same level), and depending on your availability you can choose the single day (3-hour lesson in the early afternoon), or choose the 3-day package at a discounted price.

Our Mountain Bike instructors will tell you everything they know to make you an experienced rider ready for the trails in Val di Sole!

And don't worry!
If you don't have a bike, we will give it to you!

How does Bike School Trentino Wild take place?
Suitable for
family, children, teenagers
Period
from April to September
Next departures
Below are the next free rounds where you can go on an adventure! I'm searching...
Meet at TrentinoWild's Trek & Bike in Dimaro;
Technical briefing to best set up the lesson;
Start of the lesson considering various aspects of riding (riding position, use of brakes, how to move the body on the bike, balance games, uphill starts and downhill stops... ).
If necessary, it will be possible to familiarize yourself with our BIKE TRACK course.


comfortable sports clothing for cycling;
a raincoat;
a backpack with water and a snack;
From 6 years old and on with a minimum of technical ability
Trentino Wild, the largest outdoor center in Italy, with its locations in Dimaro, Croviana and Caldes has over 40 years of experience in organizing outdoor activities and extreme sports in Trentino. Safety always comes first for us. Each bike is overhauled and sanitized after each use; during the activity and/or rental phase we provide a protective helmet and for the most challenging itineraries personal protections.
The activity is confirmed in case of light rain.
Other activities that may interest you