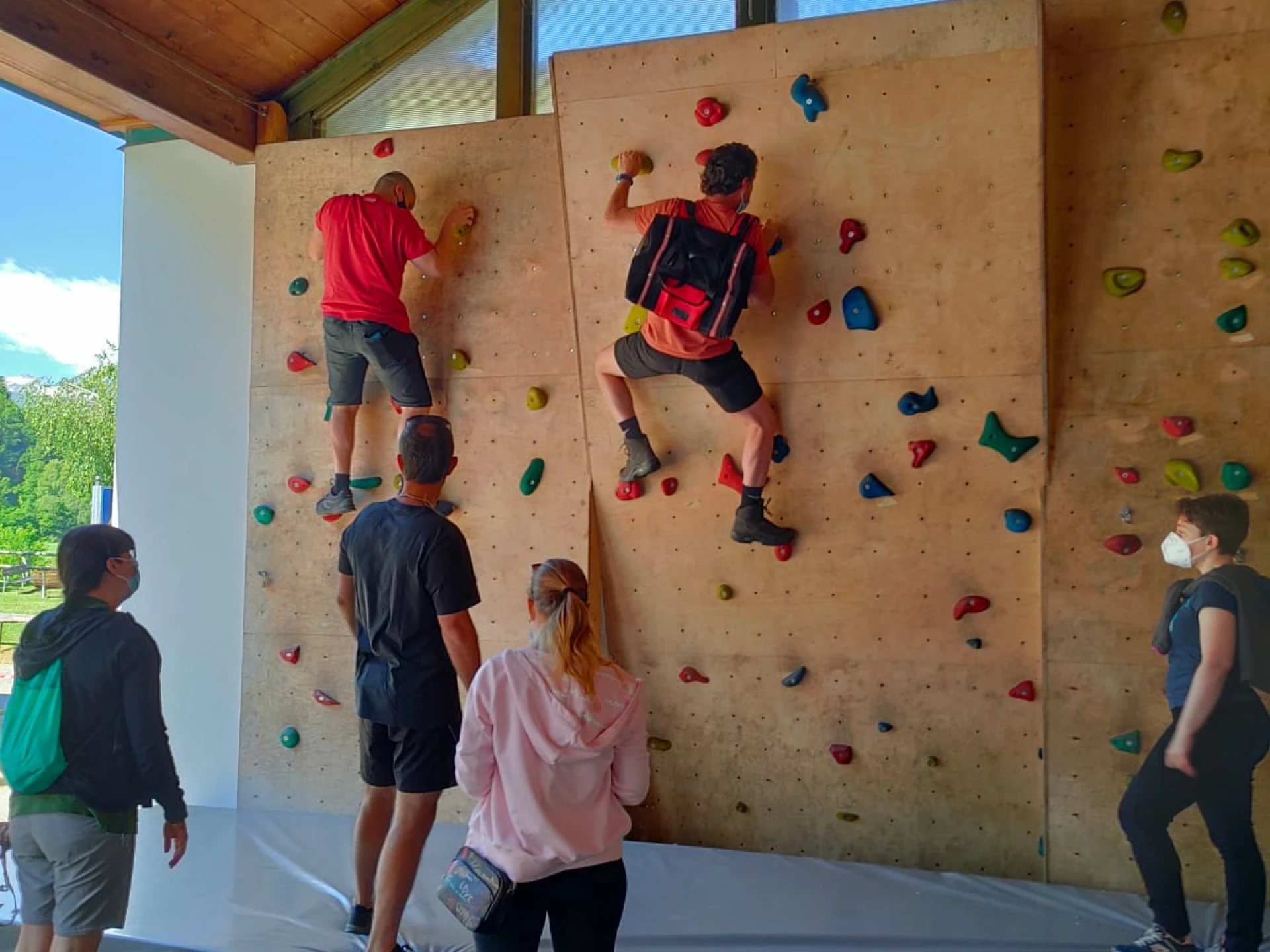 A boulder climbing wall that will allow you to climb even on rainy days!
A wall available, to unleash your energy! Located in Caldes, at the Trentino Wild Outdoor Center.

If, on the other hand, you are looking for a one-hour lesson, to get closer to climbing and learn the basics of vertical movement: our technical staff is ready with their expertise to climb with you and provide useful information and techniques to learn or refine your technique!

If you don't have shoes, we will provide them!
Bouldering in Val di Sole is accessible to everyone, both for first steps on the vertical and for more experienced climbers who wish to approach longer and more challenging routes. If you wish to take advantage of the wall for independent training, all you have to do is show up at the Caldes facility and arrange access.

If, on the other hand, you would like to be tutored, all you need to do is book online or by phone to make the best arrangements! Satisfaction will be highest when you get to the top!!!
Suitable for
family, children, teenagers, teambuilding, groups
Next departures
Below are the next free rounds where you can go on an adventure! I'm searching...
Recommended equipment for indoor climbing in Val di Sole:
comfortable clothing, warm if in spring.
Onion-like clothing with multiple layers is recommended;

Equipment provided for indoor climbing:
shoes
harness and helmet for any rope tests.
The Rafting & Outdoor Trentino Wild Center in Dimaro and Caldes, is the Center with over 37 years of experience in organizing outdoor activities! Expert of the area, consolidated in experiences is also ISO 9001: 15 Certified Center on the quality of services: professionalism and attention to the quality of service and safety are always in the first place!
Other activities that may interest you