Packraft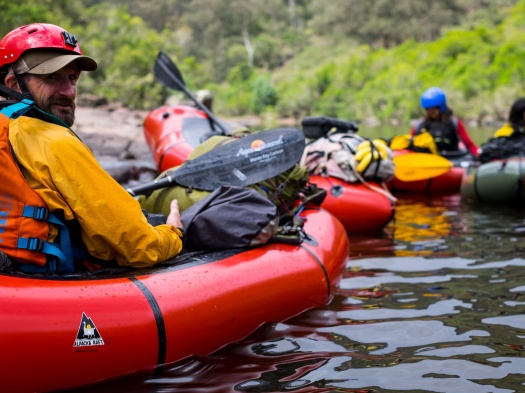 Would you like to approach this new discipline? Would you like to do it in a fun and safe context? TrentinoWILD, the first packraft center in Trentino, offers you river excursions
...
Book this activity
Do you want to try an amazing experience, as a "cowboy" of waves on Noce river in Italy? Packraft is the great news, an unique activity for its versatility, at the first packraft Center in Trentino, at the Trentino Wild Village.
An inflatable kayak that weighs about 5 kg, born from the world of water hiking and designed for adventure lovers, can carry you on the sparkling waters of the Noce stream, to discover emotions and energies!
The activity is organized on an adequate stretch of river; no particular previous canoeing skills are required ... just desire for adventure and fun! With the expert guides of Trentino Wild, safety and adrenaline are guaranteed!
Trentino Wild is the first Outdoor Company in Trentino to offer packraft as an activity. Thanks to the Rescue Project rescue school and its professionals who are trainers for packraft guides, safety and fun are guaranteed. During the trip the guide will teach you some technical notions to make your experience even more fun.  
Action camera rent
It is also possible to rent a DJI Action Cam for free to film your experience directly in action.
You just have to leave a document and buy the SD card at our offices which will then remain your property. The rental of the action cam is valid only after purchasing the SD card.
How does packraft works?
meeting in reception at the time established during the booking, for registration and payments
delivery of technical equipment, changing rooms for dressing
transfer to the boarding point with Trentino Wild vans
practical lesson
... beginning of the adventure!
CLOTHING TO BRING FOR PACKRAFT: (will get wet)
T-shirt or microfleece to wear under the wetsuit;
swimming costume or swimsuit to be worn under the wetsuit;
Spare sneakers- shoes that get wet;
Towel / bathrobe, slippers and a shampoo if you want to have a hot shower after each activity
EQUIPMENT PROVIDED BY RAFTING CENTER:
Certified life jacket;
Water jacket;
Long Jhon wetsuit;
Homologated helmet;
Paddle and canoe;
Information
Wet-suits, water jackets, helmets are washed and treated after each use with disinfectant solution.
Period:from May to September
Ages: 16 and up
Difficulty: medium
Time: 2 hours
You might be interested also in: