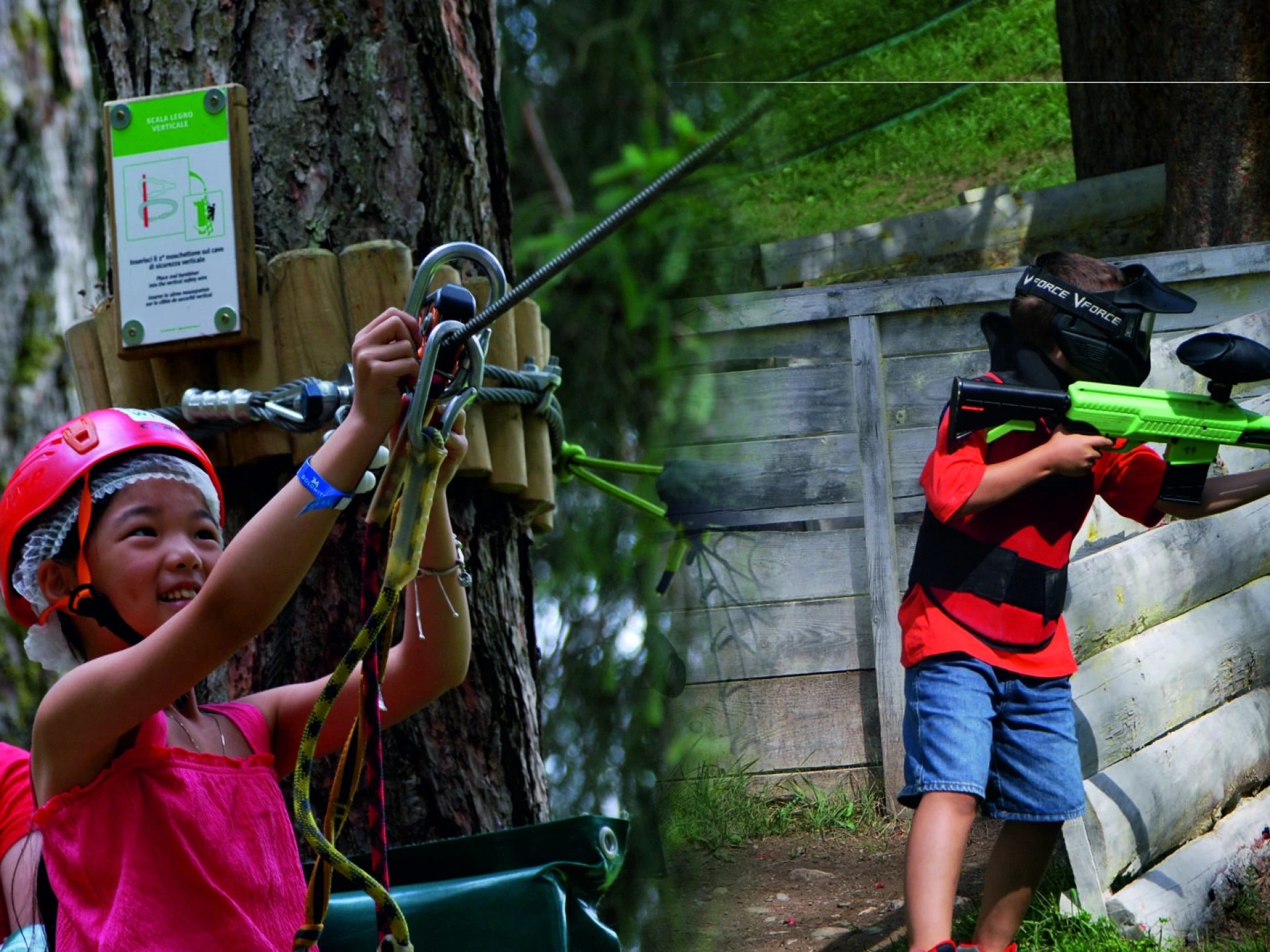 To the sound of colors and with your head in the trees!
To be carried out in a single day or in two different days it does not matter, what matters is the fun and the memorability of these experiences! The perfect combination of a fun and crazy activity (paintball!) and an exciting and sportier activity (the adventure park or ropes course), which everyone can tackle together!
From 6 years upwards (the little ones are always invited to be accompanied by their parents)everyone can play paintball and access the courses of our beautiful Adventure Park, an adventure park on the trees!
We're going to see some good ones… arrayed teams of kids against parents, in battles of color and really lighthearted laughter! As well as on the adventure trails in the trees, the daredevil children who help their parents and who consolidate the bond that has united them since birth. From every outdoor activity carried out together in the family, an unforgettable memory can arise, which every child, teenager and parent, uncle and grandfather can always carry with them in their memory and in their heart!
Difficulty level
for everyone!
Period
From April to September
Other activities that may interest you