Denza Alpine refuge
glacier, alpine lakes accessible to everyone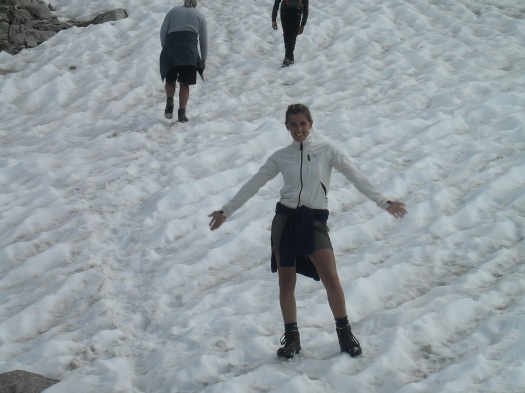 Cevedale Wild Trekking
Adult

+14 years old

59.00€

child

6-15 years old

59.00€
Book this activity
Half-day trip of great satisfaction in Presanella Mountain that allows you to admire a glacial environment and touch some remains of the Great War without necessarily being and expert mountaineers.
The itinerary develops along the path that is initially dug along the side of the mountain and which winds horizontally towards the center of the valley along the old military road, arriving just below the refuge.
The last part, the steepest, goes up the rocks from the ancient glacier, emerging near the refuge located on a panoramic terrace overlooking the valley at the edge of the wood where the old moraine begins.
Ww will carry on trough a rock tunnel buildt during the First World War. After this passage the road become stricter becoming the pathway that will bring us to 2000 meter quote. In one hour walking under the Presanella rock we will arrive to Denza refuge. 
The majestic north face of the Presanella dominates with its ice walls the circle where the Denza refuge is located.
The path may have a rough surface and requires a bit of effort ... but it is well rewarded by the exceptional beauty of the place.
The hospitality of the managers and the goodness of the dishes will help to recover energy.
Near the refuge there is a lake, about 5 minutes by walk, and it is possible to make a short excursion to appreciate the characteristics of the periglacial environment.
If interested, you can organize a visit to the Great War museum in Vermiglio on the way back.
WHAT TO BRING FOR TREKKING:
Boots
Backpack
Enough clothing
Hat and gloves
Windproof jacket
Sunglasses
Sunscreen
(If there is a night in the refuge, a sleeping bag is needed);
EQUIPMENT PROVIDED BY THE CENTER:
If necessary, the sticks will be provided by the organization
 
Information
Recommended period: from May to October
Duration: about 7 hours including transport
Suitable for: all those over 10 years of age
Meeting point: 9.00 am at  Trentino Wild Dimaro 
You might be interested also in: